Thank-you for registering for the 12th National Lands Managers Gathering-Registration is now closed. We look forward to seeing you in Winnipeg, Manitoba from September 26th – 28th, 2023 at the RBC Convention Centre.
If you have questions regarding the event please contact Charlene McCue at cmccue@nalma.ca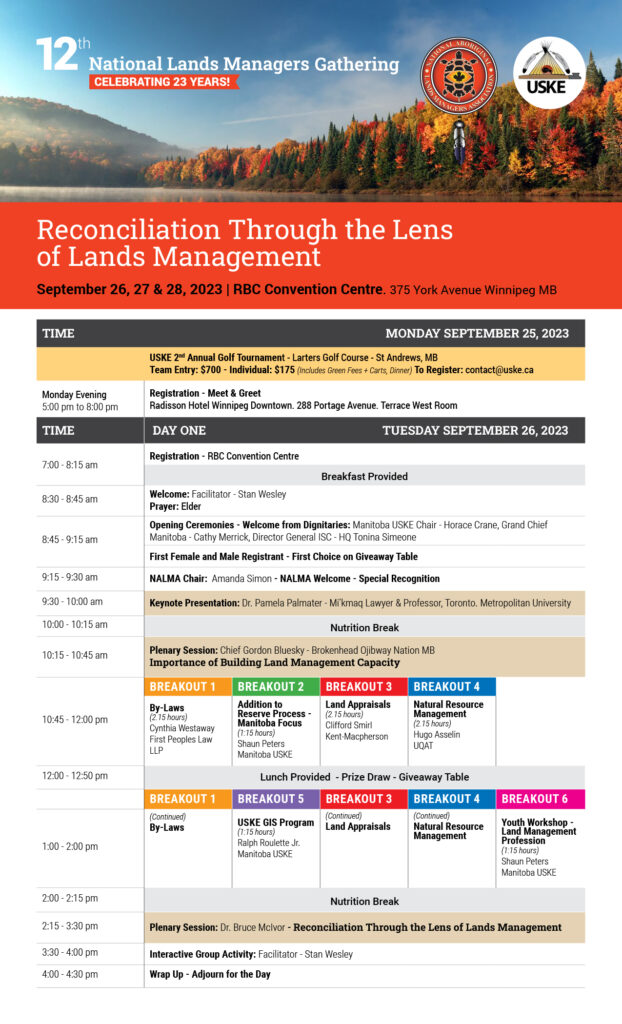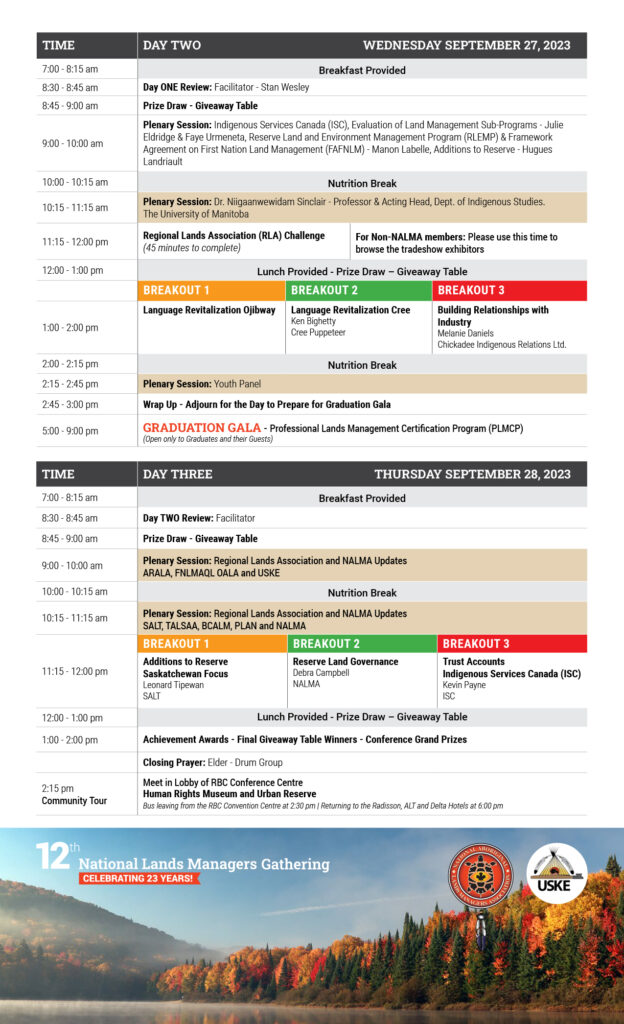 Each of our Forums, have been hosted by all 8 of our Regional Lands Associations.
1st National Gathering: January 31-February 2, 2001, Toronto, Ontario
2nd National Gathering: November 21-23, 2002, Vancouver, British Columbia
3rd National Gathering: November 18-20, 2003, Winnipeg, Manitoba
4th National Gathering: September 28-30, 2004, Halifax, Nova Scotia
5th National Gathering: September 18-20, 2005, White Cap First Nation, Saskatchewan
6th National Gathering: November 17-19, 2008, Quebec City, Quebec
7th National Gathering: October 5-7, 2010, Calgary, Alberta
8th National Gathering: September 18-20, 2012, Iqaluit, Nunavut
9th National Forum: June 17-19, 2014, Toronto, Ontario
10th National Conference: May 31-June 2, 2016, Saskatoon, Saskatchewan
11th National Gathering: September 10-14, 2018, Whitehorse, Yukon